Anyone trying to sell their old car or purchase a used one has probably heard the name Carvana. It has quickly become one of the largest dealerships for used cars. But do they sell new cars as well?
Carvana does not sell new or original cars. Their business model only revolves around buying and selling pre-owned cars. After purchasing a vehicle from the original owner, they either put it up for auction or sell it on their website. They also accept trade-ins for used cars.
In this article, we will take a closer look at the business policies and strategies that have made Carvana the fastest-growing car dealership in the US. Hopefully, the insight you gain here will help you decide whether this company is the right choice for you.
How Does Carvana Work?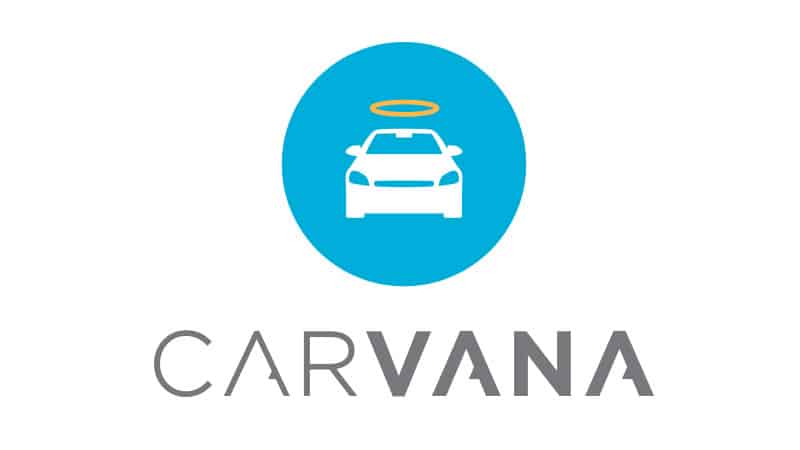 Carvana is an entirely online-based car retailer. Their business model is pretty straightforward. They buy pre-owned cars of varying conditions. Then they will display those cars on their website and sell them at a higher price than they paid for. Thus, making them a profit.
They will also test out the cars you would sell to them. They will send a representative who will inspect the vehicle for any damage and other factors that can affect the price. The minimum requirement for any car to be bought or sold is that the car has to be in running condition. Meaning you cannot sell a broken-down car for parts.
After the inspection, the company has two options for selling the car. Vehicles that are in relatively better shape or almost new go straight to their website as a direct option on their used car lot.
Cars that are not in such good condition will be put up for auction. Here, potential buyers propose the amount they are willing to pay and the item goes to the highest bidder. Of course, these cars will sell cheaper and rake in less profit than the ones sold directly.
What is Special About Carvana?
The thing that immediately stands out when you compare them to traditional car retailers, is that Carvana is completely online-based. Meaning all of their business is done through their website. Of course, they still have a physical showroom for the cars.
Another one of their attention-grabbing features is the fully automated, vending machine for cars. When you buy a car from Carvana, they will give you a special coin. After you visit the location where they keep the cars, you put this coin into a designated slot; similar to how one would order from a vending machine.
Their software recognizes the coin and the automated vehicle delivery system will bring out your car and put it in the delivery bay. The walls are entirely transparent so you can see the process clearly.
Do They Buy or Sell New Cars?
Carvana's business strategy strictly revolves around buying from car owners that are looking to trade in their old model for cash or a new model. So, they have no option for selling cars that are factory fresh. They do not do business with car manufacturers or other retailers.
How Do You Buy a Car on Carvana?
First, you need to head over to their website and click on the "Search Cars" option. Here, you will see the full list of all available models and you can select filters to narrow your search. When you find an item you fancy, click on it for full details.
Typically, each car will have full details on its specification, current condition, and several photos to give you a complete view. The price you see on their website is non-negotiable but it does exclude additional fees such as warranty or registration fees.
How Do You Sell a Car on Carvana? 
To submit your car to the company, you have to enter your VIN on their website. Afterward, you are required to answer a series of questions regarding the car. These questions are typically about the current condition of the car, mileage, whether it has suffered any permanent damage, has it ever been in an accident or not, etc.
After this initial round of the survey, they will make you an offer with a fixed price. This offer lasts for seven days. So, if the price proposed is to your liking, you have to accept by the end of the week.
Once you have accepted their proposal, comes the time to hand off the vehicle. As mentioned before, a company rep will do a further examination to see whether the car matches the description you gave. If they find everything to be agreeable, you will have sold your car. Of course, there is some customary paperwork you have to go through.
Should You Buy a Car from Carvana?
Carvana's business policies are simple to understand and free from many of the hassles that come with traditional retailers. The entire process is online so you have the comfort of buying the vehicle from your home.
Carvana claims great pride in its inspection process. Any vehicle that passes its examination is protected by its customer policies. After you purchase a car from them, you have seven days to test ride it. Note that you will be getting 400 miles of test ride for free, with every additional mile costing a dollar.
After the testing period, if you are unsatisfied with the results, you can return them to their local shop. They will assess the vehicle for any signs of damage or tampering. If everything looks good, you will get a full refund.
They also provide an extended warranty on select vehicles. You can check on the detail page of the items to see which ones are covered by this service.
Conclusion
In summary, Carvana is not a place where you go to buy new cars. But if you are looking to cash in on an older model or acquire a well-performing car at a reasonable price, then Carvana is a great choice for you.