A windshield wiper blade is, no doubt, one of the least talked about components of a car. However, it plays a pivotal role in your driving and overall safety. One of the benefits of wiper blades is that they help to remove rainwater, snow, debris, dust, and dirt, quickly from your windshield.
As important as the wiper blades are, it's worth knowing that they aren't without their issues. One of the annoying problems that drivers often encounter with their wipers is the "issue of squeaking." This problem is mostly caused by the accumulation of dirt on the blades.
One of the substances that drivers use when faced with a squeaky wiper blade issue is WD-40. No doubt, this product is effective for getting your windshield wiper blades back to good working conditions. However, the only problem is that, over time, WD-40 could shorten the lifespan of your wiper blade.
Is there a way to restore windshield wiper blades if they become squeaky? Can WD-40 restore your wiper blade? What is the best way to clean your windshield wiper with WD-40? These and more are the frequently asked questions that you'll find answers to, as you read further through the rest of the article.
Is There A Way To Restore Wiper Blades?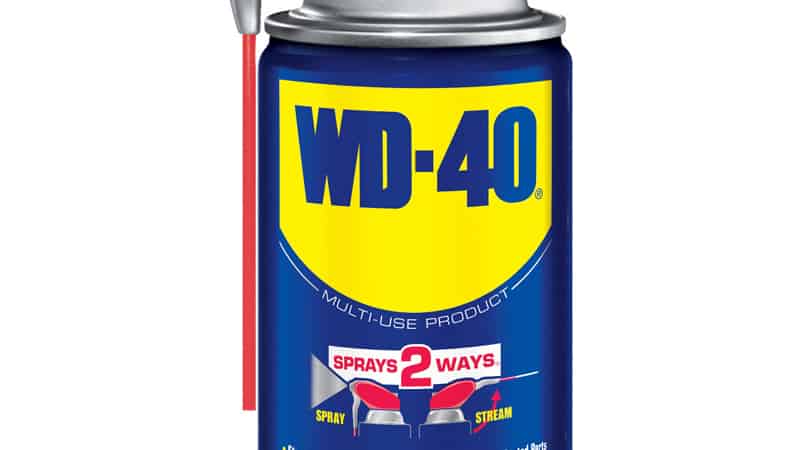 As you already know, having a perfectly working windshield wiper is essential to ensure your safety when driving in harsh conditions, such as rain. However, you need to understand that the blades can easily be affected by the accumulation of dirt and debris.
One of the many issues that drivers face with their windshield wiper blades is when the devices become squeaky. If you've ever experienced this type of issue, you'll agree with me that the noise from it can be very distracting while driving.
Several factors could contribute to why a windshield wiper might make distracting and annoying noises. One of them is when the wiper is contaminated with dirt and debris. Since the wiper blade is usually black, it can be pretty challenging to notice contaminants at first sight of the device.
Other common causes of squeaking windshield wiper issues are poor installation, old rubber, and defect from the manufacturer's end.
If your windshield wiper blade is misbehaving because of the accumulation of dirt and debris, you need not worry too much about it. There are a couple of ways that you can use to restore the wiper to its original active working condition.
Restoring your wiper blades should start with giving your wiper blades a deep cleaning. Also, consider cleaning your windshield and wiping it down with a glass cleaner. After that, consider cleaning the blades with warm and soapy water. This technique should help you eliminate dirt and improve the effectiveness of your wiper.
Can WD-40 Restore Your Wiper Blades?
WD-40 is a low viscosity solvent. Many people know it to be a lubricant. However, WD-40 is a petroleum-based volatile solvent, which can be used to perform several different functions.
One of the many things that you can use WD-40 to do is to clean and restore your windshield wiper blades.
WD-40 is certainly effective for restoring windshield wiper blades. The only problem, however, is that the solvent is petroleum-based. Unfortunately, petroleum-based products are not good for rubber.
Wiper blades are made of a combination of the wiper arm and well-formulated rubber blades. Using products, such as WD-40, on them can and will most likely attack the synthetic rubber parts of your wiper. As such, it's not a good idea to use WD-40 on your wiper blades.
The bottom line is that you can always use WD-40 to restore your wiper blades. However, you need to understand that the solvent isn't the best choice, as it's petroleum-based. Petroleum-based products, if frequently used on rubber products, can affect the lifespan of your wiper blades.
How Do I Clean My Windshield Wipers With WD-40?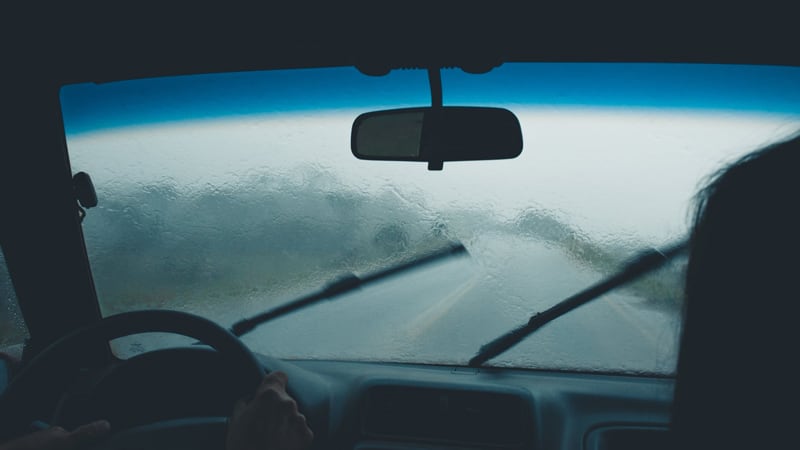 As you already know, WD-40 is an effective solvent for restoring your windshield wiper blades. Since the product is petroleum-based, you need to be careful with how you make use of it. Here's the thing; frequent application of WD-40 on windshield wipers will most likely harm the rubber part of the device, over time. As such, I'll advise you to use the product once in a while.
If you're going to use WD-40, I'll advise you to stay away from using the standard product. Instead, use the WD-40 Specialist Water Resistant Silicone Lubricant Spray.
To clean your windshield wipers with WD-40, the first thing you need is to get the necessary materials, such as the WD-40 product and a microfiber towel.
After that, lift the wiper blades to an upright position. This way, it can become easier for you to do the cleaning.
Next, spray the WD-40 on the microfiber towel. After that, run the towel on the rubber parts of the wipers, one at a time. Be careful when cleaning the wipers so you don't end up breaking them.
Continue the process until you're sure all the debris and dirt have been removed.
What Is The Best Way To Restore Wiper Blades?
One of the best ways to restore your wiper blades without hurting them is to use alcohol. Unlike WD-40, rubbing alcohol on your wiper blades will not harm the rubbers.
By rubbing alcohol on your wiper blades, you'll be able to remove any build-up of debris and pesky oil dirt. Another benefit of using alcohol is that it evaporates quickly.
The application of alcohol is a simple, effective, and direct process. All you need is to spray down the wipers with the alcohol. After that, wait for a few minutes before rinsing the wipers with clean water.