According to the popular saying; "life is full of ups and downs, twists and turns. Sometimes you'll have more than enough to settle your bills and some other times, you may get hard-pressed for cash.
Have you ever found yourself in a situation where you don't have enough cash to settle your mechanic for the services rendered on your car? If yes, I'm sure this question must have crossed your mind before – can a mechanic refuse to release my car?
Theoretically, a mechanic can indeed refuse to release your car. However, this is only true when you fail to pay for repairs or other related services, which you consented to.
Is it legal for a mechanic to refuse your car? How long can a mechanic keep your vehicle? Is it possible for your mechanic to hold on to your car if it's unsafe? Read the rest of this article to find answers to these questions and more.
How Long Can a Mechanic Keep Your Car?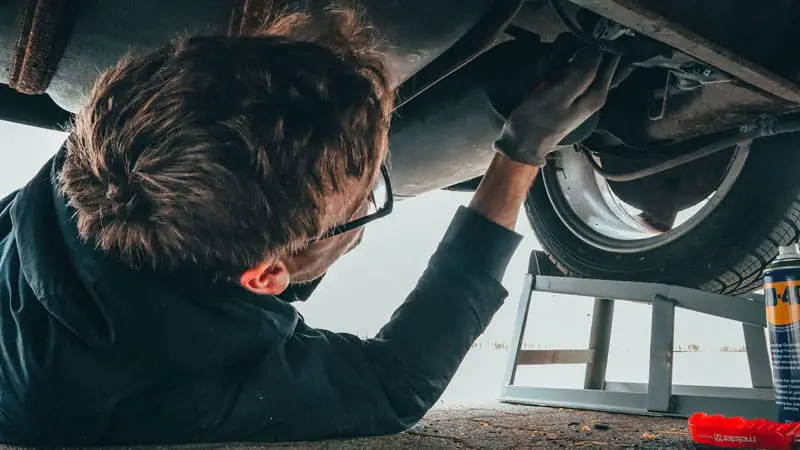 To answer this question, I'll say that the time it takes for a mechanic to keep your vehicle depends on several different factors. One of them is the type of repairs and fixes being carried out on the car. Another factor that could affect how long your mechanic can keep your car is the workload at the garage.
For instance, minor repairs and fixes will only take a couple of hours to get the car ready. However, if the mechanic needs to perform several fixes and repairs on the vehicle, then you might have to wait a couple of days or more. Furthermore, a mechanic can always delay or keep the client's vehicle if the car requires further repairs and all.
Bottom line: There is no exact limit as to when a mechanic can keep your car.
However, for you to know the time frame, the first thing you need to do is communicate clearly with the mechanic. This way, you can always tell the repairer the time you need the vehicle to be fixed. If the mechanic can't meet up with the set time, he'll surely tell you the best time to expect the car.
That's not all; you need to also understand that sometimes a mechanic can defect other issues when trying to repair your car. Unfortunately, this could lead to further delay in when you're supposed to pick up your car. Of course, the mechanic will need to keep you informed about the new issue and cost before going ahead to fix it.
Furthermore, if you think you don't have enough budget to pay for other fixes or you can wait an extended period, you can always meet with the mechanic and pick up your car. That's so because the mechanic doesn't have the right to keep your car for such a reason.
Can a Mechanic Hold on to Your Vehicle?
Back to the burning question of this post – can a mechanic refuse to release your vehicle? As earlier mentioned, the answer to the question is yes. A mechanic can legally hold on to your vehicle – this is especially true if you're yet to pay the entire repair bill agreed upon by both of you.
Have you ever heard of the term "mechanic's lien", artisan's lien, or "garageman's lien"?
In case you haven't, a mechanic's lien, which is mostly associated with real estate, is a legal document that people that worked on a property can file against the owner's property when they are yet to receive payment for their services.
In the automobile industry, a mechanic can also file for an artisan's lien. However, the repairer can only do that when you're yet to fully pay for the services he rendered. Furthermore, you need to understand that most times, when mechanics file for the legal document, it's usually the last option they have to get paid.
So, the bottom line is, with a mechanic's lien, your mechanic can always hold on to your car – it's pretty much legal.
How exactly does the mechanic's lien work?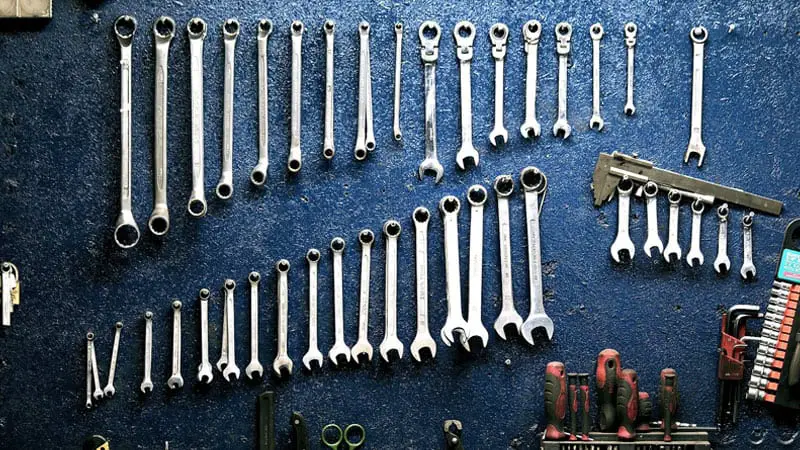 Now, let's talk about how the mechanic's lien works. Does it always favor the mechanic, even if they're wrong? Find out below:
For a mechanic to file for an artisan's lien successfully, he needs to fulfill the following requirements:
First, the mechanic needs to keep you aware of the total cost of the repair service.
In addition to that, the mechanic needs to get approval from you before going ahead to work on your car.
Lastly, both of you need to agree on the cost of repair by signing a legal document.
With these requirements, your mechanic can always file for the artisan's lien and hold on to your vehicle until you fully pay the service charges.
Can a Mechanic Hold Your Car if it's Unsafe?
Here's a scenario, imagine you took your car to the mechanic's workshop for repair. After running a quick check on the car, the repairer finds a minor issue, which you agree he should fix at a certain cost. The mechanic successfully fixed the issue, but later found out that the brake is in bad shape and unsafe.
So, here's another quick question, is it possible for the mechanic to hold your car all because it's unsafe?
The straight answer to the question is No, your mechanic doesn't have the right to hold your vehicle because it's unsafe. However, you might be required to sign a waiver, called red-tagging. With that, it means you're aware that the vehicle is unsafe. It also means that you will be responsible for any issues that arise as a result of the unsafe vehicle.